one night stand off is a dramatic comedy that follows Natalie, a failed T.V. meteorologist in the midst of a personal crisis and public breakdown. No longer employed at the local Weather News, she attends one of New Orleans's famed hurricane parties, attempting to drown her anger. There she meets Dustin, an uninspired and over-qualified pharmacist. Thinking Hurricane Cletus is going to miss, they head home together for a simple one night stand. Or so they think. The next morning, they awake to discover that all the weather reports were wrong, and Cletus is hitting New Orleans dead on. They quickly discover that bad choices are like natural disasters, unpredictable. They will have to learn to survive each other in order to survive the storm, in this one night stand gone long.
A first feature collaboration for local New Orleans brother sister team, Cecile and Jules Monteyne, one night stand off was shot in their hometown. They co-wrote and co-produced the feature, with Jules as Director and Cecile as Natalie. The film works to showcase home-grown Louisiana talent, exclusively using all local cast and crew.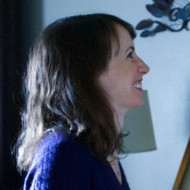 Cecile Monteyne was named New Orleans' 2015 Big Easy Awards' "Entertainer of the Year." She was also named by NOLA.com as one of 15 entertainers to watch in 2015. She most recently worked on the premiere season of Zoo, and has been seen on Law & Order:SVU and in the films The Final Destination, Motion Sickness and Date of the Dead. Her recent theatre credits include the title roles in Marie Antoinette, Cat on a Hot Tin Roof in partnership with the Tennessee Williams Festival, and La Concierge Solitaire, as well as lead roles in Twelfth Night and Shiner. She is one half of the nationally touring improv comedy duo, machine A, which, in conjunction with WWNO, recently won NPR's nationwide Morning Edition promotional competition. She is the creator and producer of You Don't Know The Half of It and By Any Scenes Necessary, the hit improv/acting hybrids.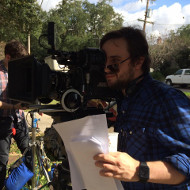 Jules Monteyne is a graduate of the Film and Television Production program at Tisch School of the Arts, New York University. Upon completion of the degree, Jules became a Reach Film Fellow with Cinereach, receiving grant funding and support from this organization, as well as Panavision, Kodak and Postworks NY, in order to produce his Super 16mm short film, I go to war with everything that doesn't make sense in a bathtub. This film later premiered at the New Orleans Film Festival. Jules is also a successful entrepreneur, starting several small businesses, and he holds a Juris Doctor from the University of Toronto Faculty of Law.
Cast
NatalieCecile Monteyne
DustinIan Hoch
AlfonsoMike Spara
GrandmaJanet Shea
BillyChris Marroy
VanessaSamantha Beaulieu
DealerJules Monteyne
DetectiveJake Wynne-Wilson
MitchellEric Charleston
Natalie's FatherJim Wright
Natalie's MotherMorrey McElroy
Crew
ProducersJules Monteyne | Cecile Monteyne | Kenny Lass
DirectorJules Monteyne
Director of PhotographyEvan Pesses
Production DesignerEllen Bull
1st Assistant DirectorMatt Sewell
2nd Assistant DirectorJoe Kirkpatrick
Script SupervisorShelley Dall
Hair/MakeupLeslie Claverie
CostumesLindy Bruns
PropsKatie Bulla
Set DecEli Asnien | Holly Meinert
StillsDane Faucheaux
SOUND MIXER 2Tim Connor
GafferBrighton Linge
Camera AssistJeremy Blum
Key GripJesse Goodman
GripBrent Noble
G/E 1Michael Lowendick
Production CoordinatorAndrew Katz
Production AssistantBen Bagwell
PA (weekends)Skyler Stroup
DITStephen Bertucci
Craft ServicesPeter Monteyne
CateringKaren Monteyne